Saskatchewan Health Libraries Association is an affiliated chapter of the Canadian Health Libraries Association / Association des bibliothèques de la santé du Canada (CHLA/ABSC). Our association includes libraries across Saskatchewan that are linked, directly or indirectly, to the medical and health care fields. Among our members are hospital, government, college, and university libraries and staff members. We meet twice a year to view presentations and discuss issues surrounding medical and health care libraries today.
The objectives of the association are:
To promote the provision of quality library service to the health community in Saskatchewan.
To provide professional support to the membership by promoting educational opportunities, communication, and resource sharing.
Please see our constitution for more information. 
2017/2018 SHLA Executive:
The executive of SHLA consists of volunteers from the Saskatchewan health libraries community. We encourage all members to participate in our association by sitting on the executive.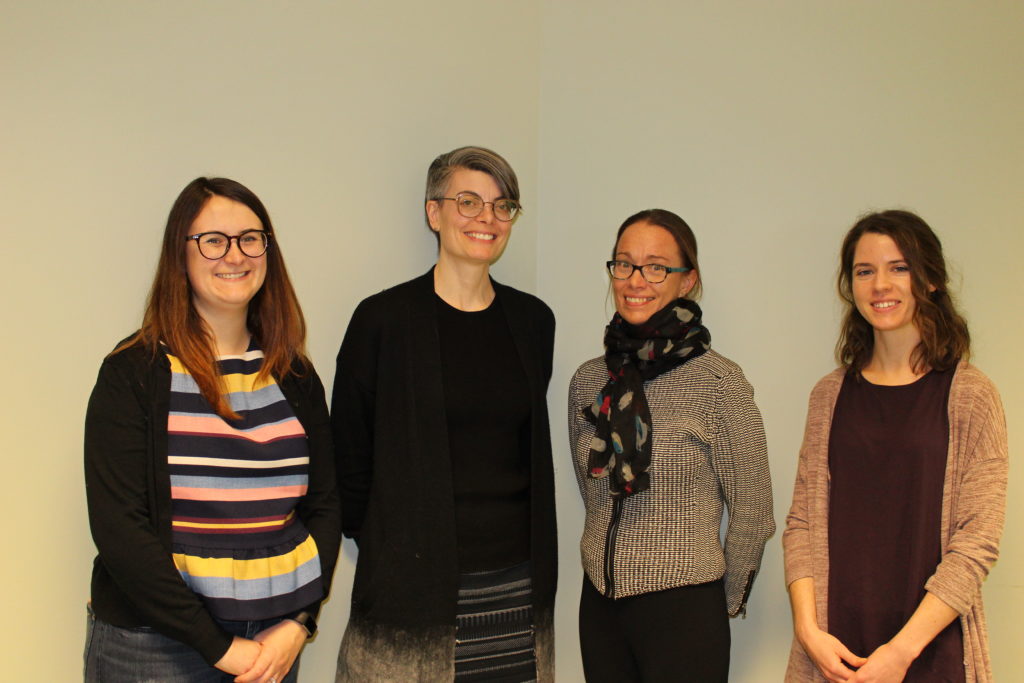 President
Michelle Dalidowicz
Saskatchewan Health Authority, Pasqua Hospital
306-766-8936
President-Elect
Caroline Monnin
Saskatchewan Health Authority, Saskatoon City Hospital
306-655-7899
Secretary / Treasurer
Catherine Hana
Saskatchewan Health Authority, Regina General Hospital
306-766-3832
Web Manager 
Gina Brander
Saskatchewan Polytechnic, Regina Campus
306.775.7411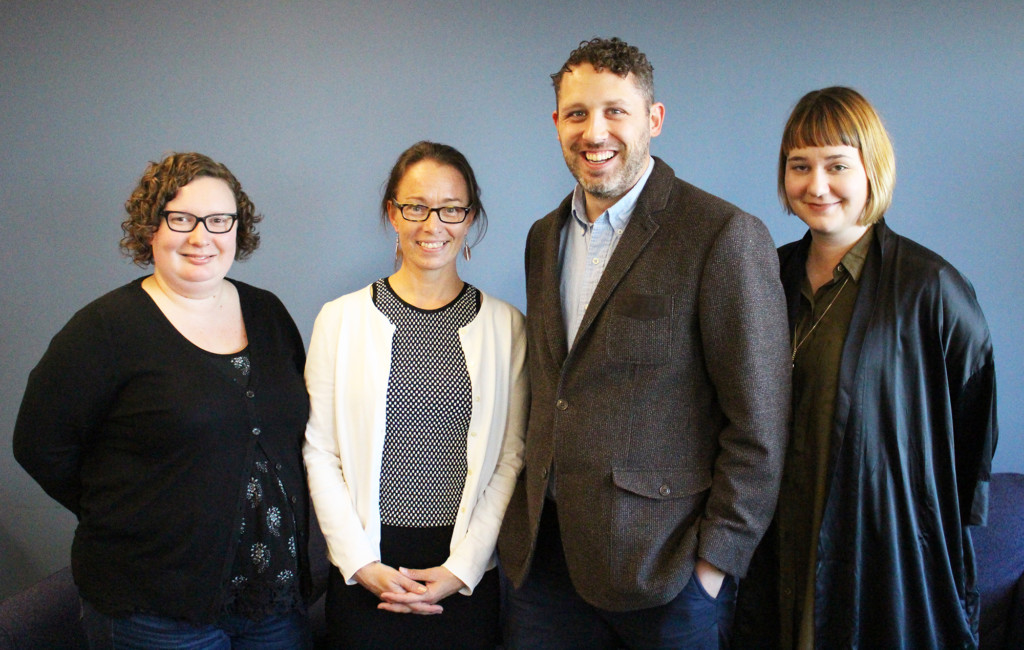 2016-17 Executive, left to right: Erin Langman, Secretary-Treasurer;  Michelle Dalidowicz, President-Elect; Lukas Millar, President; Amy Weisgarber, Web Manager.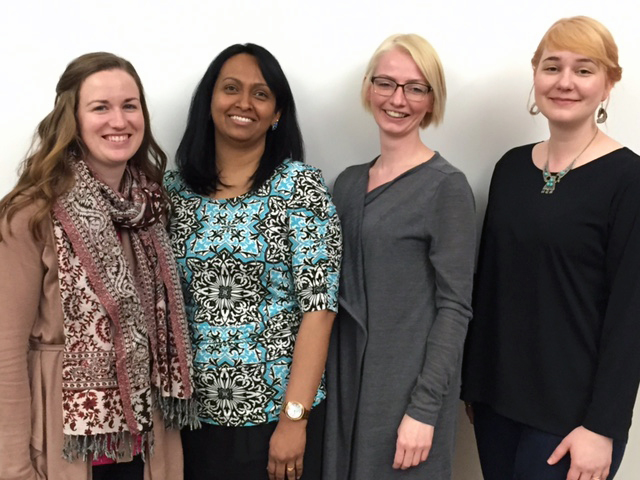 2015-16 Executive, left to right: Stephanie Sanger, former President-Elect;  Maha Kumaran, President; Carly Wiebe, Secretary Treasurer; Amy Weisgarber, Web Manager. Not pictured: Lukas Miller, current President-Elect.